So, i'll request a few of them, some of them i dont know if its been already streamed, but i'll list them anyway...
They are awesome games that made my childhood fun, i only remember few details about them, for i was a very little child, i only remember they are awesome.
the problem is that they are hard to find, so i dont have rom download links, but i'm sure you guys can find it...
1- Jersey devil
I think everyone at least saw that video game being played, some adventure halloweenish stuff, pretty cool
2- Spider
I fucking loved that game when i was a child, you are basically a genetic upgraded spider, but you scape **** and walk through plataform levels gathering upgrades... awesome
3-Poy Poy
This game is so much better playing with folks on 'split screen', but i guess it will still be fun alone
its basically a fightan game using props, 4x4. awesome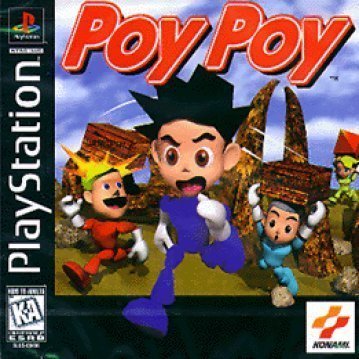 4- Jumping Flash
this, as i remember, is one of the best games on this list.
you are basically a rabbit ship and then you walk through levels to find other rabbits, how you jump man.
5-Klonoa -Door to Phantomile
awesome game, i remember that i had a copy bought in USA, i was so proud of it when i was a child.
pretty fast sonic style game.
[EDIT] 6- Bubsy 3d
i couldnt find the game while making the list cause i cant even describe it, i also played this game a lot.
Welp, thats it, i hope you guys read this and have some interest, as no one wish to play dilbert desktop games that i requested too =(